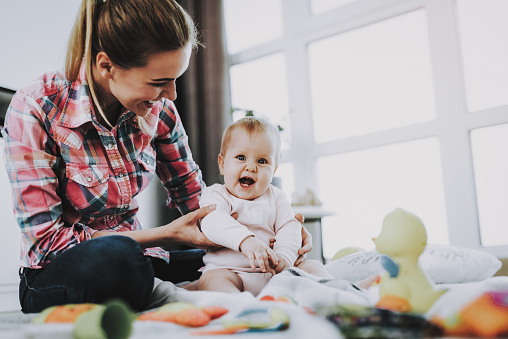 Top Things Your Babysitter Wants You to Know
Ever wondered what your babysitter was thinking? Here, you'll find some of the top things that your babysitter secretly wants you to know.
Do Introductions Before the Night Of Sitting
One of the first things that you should be doing is having your babysitter meet your child before the night of actually babysitting. This is important because your child needs to recognise the sitter. If unable to meet beforehand, at least show a photo of the babysitter ahead of time. This will end up helping your kid(s) feel much more comfortable being looked after by someone they've seen before.
Make Your Goodbye Quick
One of the mistakes a lot of parents make when they are leaving is making their goodbyes way too long. A lot of children suffer from separation anxiety. If your children are one of them, you should get out the door as quickly as possible. By continuing to come back and soothe your children before leaving will only make them increasingly upset and prolong the period of them crying. Most kids will stop crying in as little as 10 minutes if you just get out of the door. If you are a parent that cannot stand to see your kids cry, just text the babysitter and ask them for an update on when they stop.
Leave A Full List of Important Information
It can be difficult for your babysitter to remember everything that you throw at them right before you leave. You don't want to verbally spew out everything they should remember. Rather, you can make it much easier by leaving a list of important things they should know. Having everything written down on a single piece of paper placed on the fridge can be easy to keep everything organised and easily accessible. You should also include on this a list of all of your house rules including where and what they can eat and anything else you want the babysitter to know.
It Doesn't Necessarily Matter When You Get Home
A lot of times, a babysitter isn't going to care when you get home. After all, the longer you stay out, the more money a babysitter makes. Therefore, you shouldn't feel pressed to get home at any particular time. However, you do want to let your babysitter know beforehand when you are going to run late. After all, the babysitter might have jobs booked that you could run into.
Snacks Are Great Perks
If you are looking to maintain a satisfied babysitter, you are going to want to leave them some snacks. Try to leave out some good snacks for your babysitter to have during their shift. That way, they will be able to watch your kids without having to prepare something themselves. Also, be sure to let them know they are free to help themselves.
Money Is the Bottom Line
While your babysitter may love your kids, they are doing it for the occupation. They are doing it for the money. Therefore, you are going to want to treat it like a transaction. Tipping your babysitter if they do a good job is always recommended. A well-tipped babysitter is going to go above and beyond to be loyal to your family. They are going to be much more likely to tell you "Yes" the next time you ask for help.
Have the Payment Ready
A lot of the times parents don't have their cash ready. This can be an annoyance for babysitters. After all, they are doing it for the money. You don't want to test your babysitter's patience by not paying them right away. A possible option to keep not only yourself up to date but payments made on time is the nanny tax calculator uk, which will help visualise your expenditures so you can stay ahead and on top of things.
Check the Laundry Before Asking
You need to check the laundry before asking your babysitter to do it. You might not like the surprises in it, and neither will the babysitter.
Don't Make Your Kid's Bedtimes Super Late
Making your kids bedtimes as late as possible is not something that any babysitter is going to like. You want to ensure that you are setting reasonable bedtimes for your benefit and the benefit of your babysitter.
When a toddler is having a tantrum, a good trick is to get on their level and to talk with them quietly. This will allow them to quiet down on their own so they can hear what's being said.